Clarisonic Smart Profile
Clarisonic, the pioneer in sonic cleansing and transformative skincare, reveals their biggest innovation yet: the most advanced and intuitive device to ever touch skin, the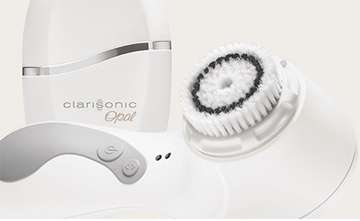 new Smart Profile. With a host of user-friendly upgrades smarter just got easier. Incorporating RFID technology, the Smart Profile, Clarisonic's first device that can be used for face AND body, automatically adjusts timing and power for a customized head-to-toe cleanse at the push of a button.
Pioneered by a team of engineers and entrepreneurs in Seattle, Washington, Clarisonic combines proprietary technology with a revolutionary vision to redefine skin care. Originally developed for skin care professionals to use in treatment, Clarisonic quickly became the #1 cleansing brush recommended by leading dermatologists, aestheticians and spa professionals* – transforming the skin care industry, one pore at a time.
The Clarisonic Sonic Method pairs products that work on the skin's surface with technology that goes beneath to beautifully transform skin's texture, reducing the appea
rance of pore size, fine lines and wrinkles**, and creating a softer, smoother, more radiant complexion.
Unlike spinning devices, our patented sonic technology works with skin's natural elasticity, oscillating at a sonic frequency that produces over 300 movements per second. The resulting flexing action created between the outer and inner brushes work to loosen dirt and oil, removing deep-seated impurities from pores and priming skin to better absorb topical treatments.
Cleanses 11x Better Than Hands Alone
Clinical results have shown increased product absorption and six times better removal of makeup, dirt and oil than cleansing with hands alone.***
Feel The Difference
• Smoother, softer, healthier-looking skin
• Minimizes appearance of pores, fine lines and wrinkles
• Cleanses so thoroughly, skin care products absorb better
• Gentle enough to use 2X daily on all skin types
* Survey conducted with 400 dermatologists in the USA – July 2012.
** Self-assessment on 36 women after 8 weeks.
*** Instrumental test based on makeup removal. 5 rotations of Clarisonic vs. 5 rotations of manual removal.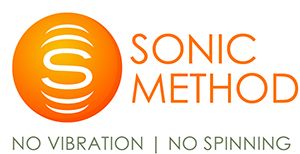 The cutting-edge technology of this next generation device compared to other Clarisonic models can be described in three simple words: Smarter, Easier and More Powerful.
The Clarisonic Smart Profile is available online at Clarisonic.ca beginning July 2015 for $299.