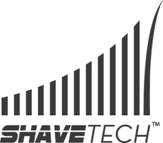 ShaveTech is the new standard in shaving and is the only power source USB shaver on the market. Its sleek, non-electric charging design renders it easily portable for lightweight traveling. Available in both black and white color options, ShaveTech is a must-have travel accessory for today's tech-savvy man who is always on the move.
Portable– Since the SHAVETECH is the same size as the average smart phone, it can fit perfectly in any pocket, gym bag, or carry-on luggage.
International– SHAVETECH can be charged using any standard USB port, meaning it can charge anywhere in the world without any adaptors or wall outlets.
Easily Maintained– The outer foil hood removes easily so that users can clean and maintain the performance of the blades with ease.
RoHS Compliant– The SHAVETECH is not produced using any dangerous substances that are typically used in electronics, making it 100% safe for use.
Contemporary– Its sleek, fashion-forward design sets the standard for all other electric razors on the market.
Available at www.shavetech.com
MSRP $29.99