The first twist is the pico de gallo, which is basically homemade salsa, but better & totally natural. It's a delicious combination of tomatoes, onions, fresh lime juice, cilantro and salt & pepper (if you don't have fresh cilantro, you can substitute with cumin).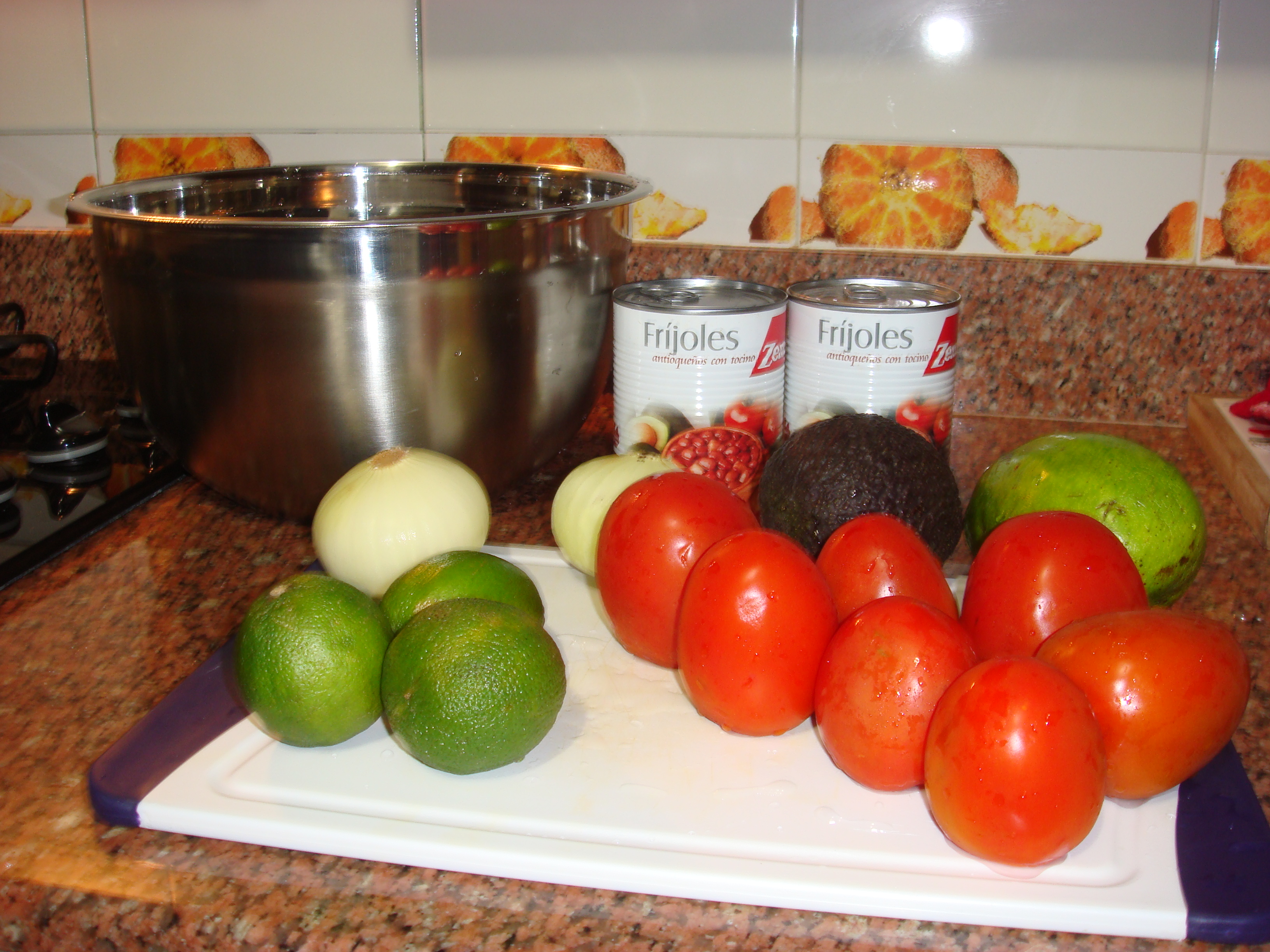 Another twist is to pan fry the beans. Without draining them, you basically cook them until all the liquid has dissolved, and they become a thick paste – so good.
And of course we made a simple guacamole that consisted of: avocado, lime juice, cilantro, and salt & pepper.
We also cooked up some chicken & steak, and the best part is that they don't use any antibiotics or hormones in their meat here – it's local & natural.
Last, but not least – John and I split an ice-cold Club Colombia while cooking.
We didn't use a recipe, but if you want to try and make Pico de Gallo at home you can follow this:
Ingredients:
1 large tomato coarsely chopped
1 white onion diced
2 limes juiced
¼ cup of fresh, chopped cilantro (substitute: 1 tsp cumin)
salt & pepper
Method:
Mix ingredients together and season to taste with salt & pepper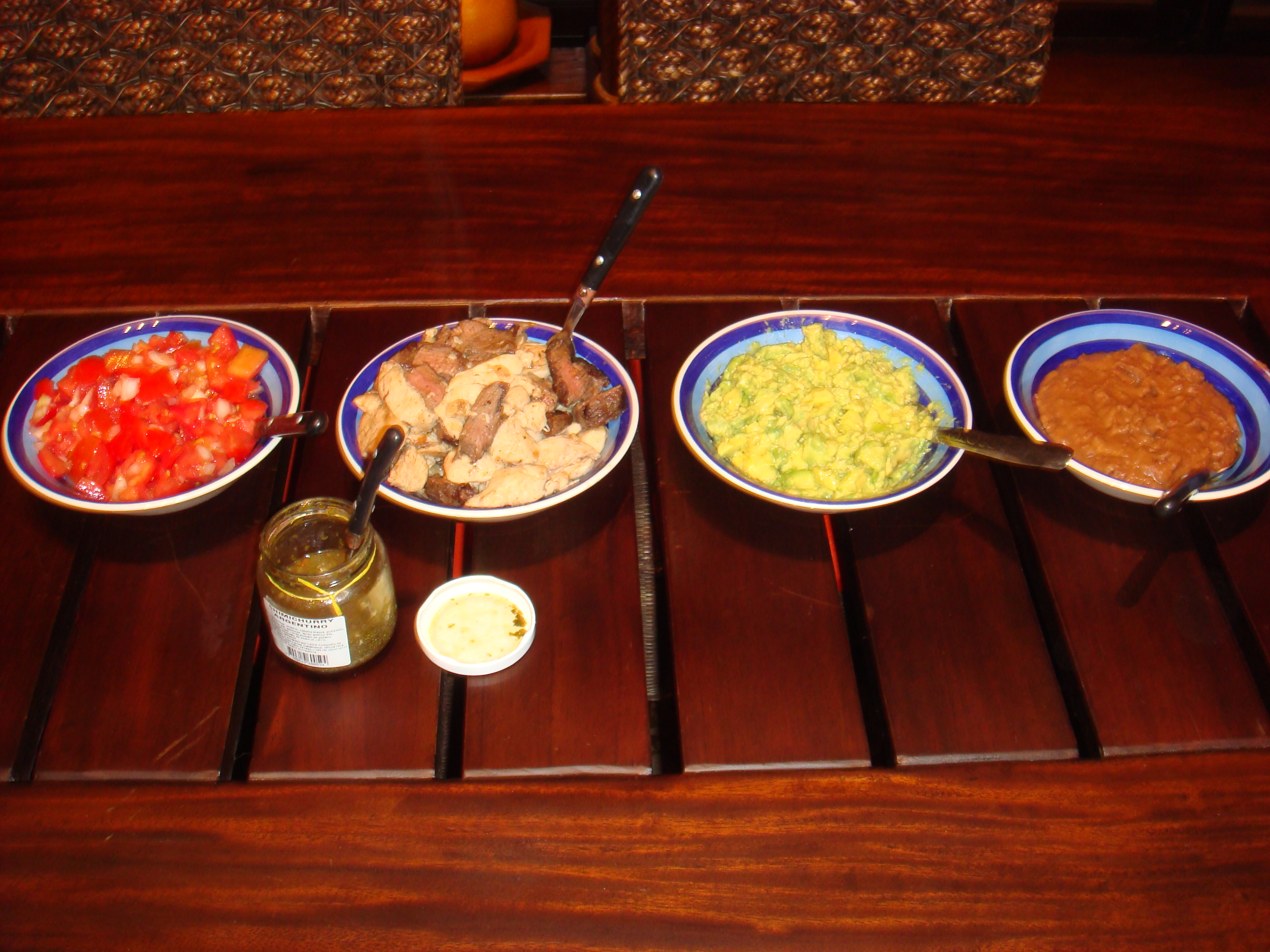 Add a Colombian twist to your next meal! Not only can you use this in fajitas, but it could also be a great topping for white fish, grilled meats, salads, chilli and as a bruschetta-like topping for an easy appetizer.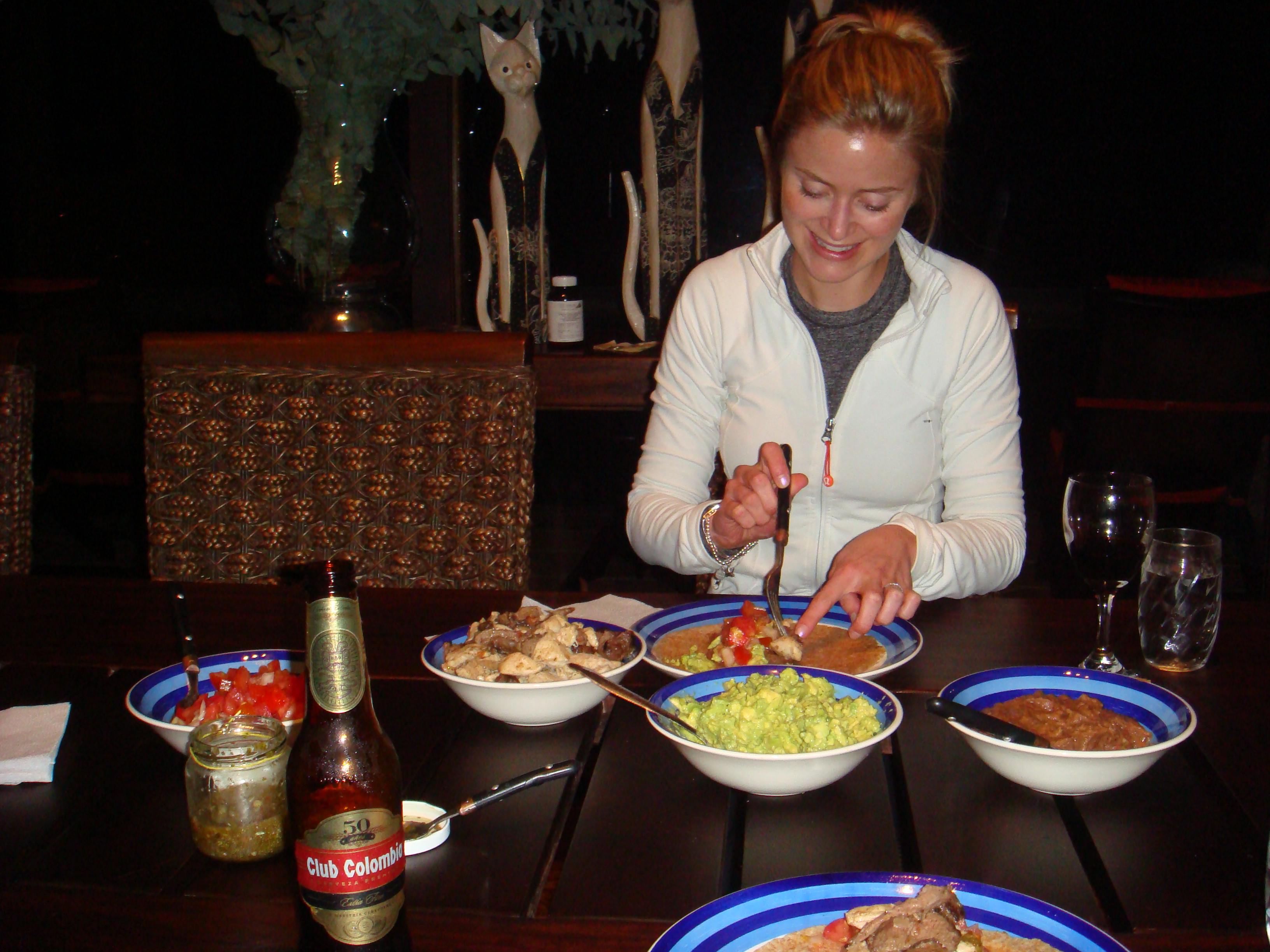 If you have any questions, please email me at laur1982@gmail.com