'Tis the Season for Giving
New Fundraising Platform Makes It Easier to Give While Shopping Online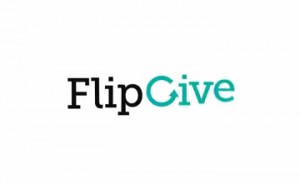 According to the Blackbaud Index, donations to charity increased by 1.8 percent over the months of July through September. The index, which tracks more than $13 billion in U.S. based charitable giving, cites an improving U.S. economy as the main reason for the increase in donation levels. The positive news comes as major charities across North America gear up for the important holiday season.
For established charities, the act of giving is made easy through sophisticated direct marketing campaigns and convenient payment processes either through credit cards or employee contribution programs.
But what about the thousands of grassroots community organizations faced with massive funding shortages? With growing competition for donation dollars and donor fatigue, many grassroots organizations and their volunteers are turning to new ways of fundraising. Through the growing popularity of social consumerism, where shoppers make more informed and socially conscious purchase decisions, new online fundraising channels are emerging.
Toronto-based FlipGive is one company changing the face of community-based fundraising. The company's proprietary technology platform brings major retailers together with grassroots fundraisers looking to raise money for local causes. Retailers give offers (such as e-gift cards or online shopping vouchers) that a fundraiser's social network of friends and family can purchase. Depending on the retailer, up to 50 percent of the purchase price goes to the fundraiser's cause.
"The vast majority of local community-based fundraising is done on the backs of volunteers," said Steve Croth, CEO and Founder of FlipGive. "They're trying to raise money for schools initiatives, local sports teams or food banks, but don't have the time nor expertise to go head-to-head with established charitable organizations."
FlipGive was conceived on the simple premise that the power of social networking and advances in e-commerce could bring community-based fundraising into the twenty-first century. By connecting retailers who need to drive sales and acquire customers with grassroots fundraisers, FlipGive is making significant inroads in transforming the fundraising industry.
One of the key insights into the success of the model lies in the power of peer-to-peer social networking.
According to a new American Red Cross survey, the majority (70 percent) of social media users would take some kind of action in response to a friend posting a story on social media about making a charitable donation.
"The early results have been more than impressive," added Croth. "Since rolling out the FlipGive platform, more than 11,000 campaigns have run or are in market and over $2.2 million has been raised for community initiatives across Canada and the United States.
"For our team, the greatest impact is hearing from our fundraisers as they share success stories of how they've raised money for the things that matter most in their communities."
How FlipGive Works:
In keeping with the holiday spirit and to help demonstrate how FlipGive works, the company has selected two national community-based charities to support: KidSport and The Boys and Girls Clubs of Canada. Those interested can follow the links to shop to give, or learn how to set up their own fundraising campaign and forever change the way they fundraise.
About FlipGive
FlipGive combines the convenience of online shopping with the best of online fundraising, making it easier for people to raise money and for retailers to drive sales, acquire customers and improve communities. Fundraisers earn up to 50% for their school, sports team, or cause by shopping with Starbucks, Under Armour, Lowe's, Costco, Schwan's, ALDO, Indigo, Bench, and other retail partners. To start your fundraising campaign, visit flipgive.com. To become a FlipGive retailer, visit getflipgive.com.